Win a Classroom Friendly Supplies Pencil Sharpener!
* Giveaway has ended. Congratulations Kelby Black!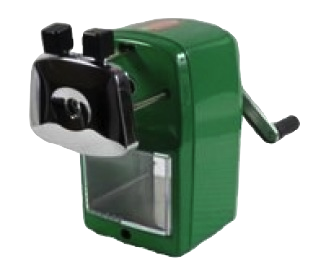 I am not a fan of electric pencil sharpeners. They are noisy, messy, and they don't last very long. I have very strict rules in my classroom about pencil sharpening. My students are allowed to sharpen 1-2 pencils first thing in the morning before 8:00. They can also switch un-sharpened pencils with sharp pencils. The rest of the day is pencil sharpener-free.
That means I have to make sure our sharpened pencil can is always full. My old electric sharpener allows me to sharpen about 10 pencils before it heats up and stops. Now that I am using my
Classroom Friendly Supplies
Sharpener, I can sharpen enough pencils at one time to last several days! It comes with a mount that can attach to a table, counter top, or shelf so it stays put while sharpening. Best of all, it's VERY quiet!...no more frazzled nerves form the noisy electric pencil sharpener!
It's really easy to use too. Here is a how-to video:
To win your very own sharpener, just fill out out the easy entry Rafflecopter form below. The giveaway starts Sunday September 30th and ends Sunday October 7th at midnight. One winner will be chosen based on the most points and random number selection.