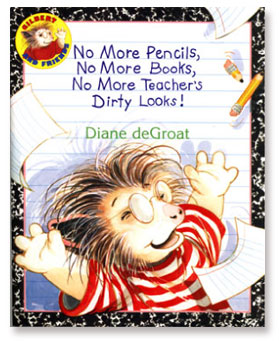 I am excited about my new collection of books for the last week of school.
What will you be reading to your kids?
Gilbert is worried that he won't get an end of year award, but is surprised at the end when he receives the "Good Friend" award.


Companion to the "First Day Jitters". The students worry that Mrs. Hartwell will miss them over the summer.
Companion to "First Day Hooray!" captures the excitement of the last day of school.
A play on "The Night Before Christmas" as a family prepares for summer vacation.
I love this book - it reminds me to be grateful for what we have.


Makes me cry but I read it anyway.